As Bonnie Wong* watched a pro-democracy protest at the University of Queensland in mid-2019, I noticed some people hanging out to the side.
the main points:
A new Human Rights Watch report details the growing harassment of Chinese students studying in Australia
Pro-democracy students censor themselves due to fears of being "reported" by their classmates
Human Rights Watch says a deteriorating climate of fear threatens freedom of expression and academic freedom
The student did not recognize them, but their presence aroused curiosity and fear.
"They didn't take part in a demonstration, they just took pictures of us," she said.
Bonnie hails from Hong Kong and was instrumental in organizing the rally.
Beijing's demands in protest to drop a controversial national security law planned for the semi-autonomous city drew the attention of people it suspected were pro-China activists.
"They are sending these images online to Chinese social media, for example Weibo, to publicly defame us and try to reveal our identities," she said.
"[That] It will put us at risk, to say that we are in effect a watershed, and we are challenging China's national security or security, which is certainly not the case.
Boni said another protest organizer, a member of the persecuted Uyghur minority, felt the full force of revenge after the protest.
"After a certain period of time, he suddenly received a phone call from [Chinese Communist Party] Client ".
"This is very disturbing, and it certainly reveals just how dangerous it is to just speak out in protests at universities."
Students fear being 'overwhelmed'
Bonnie is among about 50 students and academics who spoke to Human Rights Watch, which investigated allegations of intimidation, harassment and surveillance of Chinese and Hong Kong students on Australian university campuses.
Many reported fears of "phishing," which is when people on social media share personal details about individuals, such as their home address, without their consent.
But for others, the fear of retaliation went further, as they feared what would happen to their families and friends if they took a stand on issues such as the political situation in Hong Kong.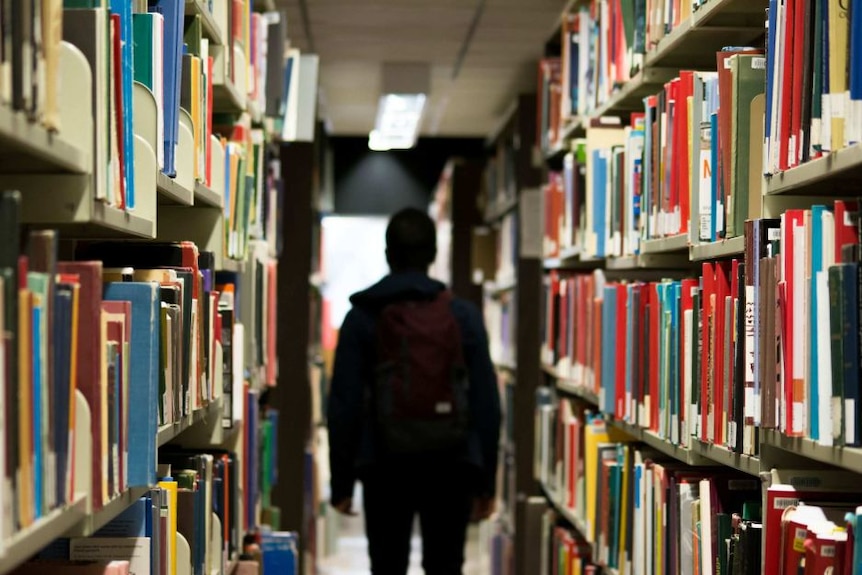 Researcher Sophie McNeil said the behavior of Chinese state supporters was fueling an atmosphere of anxiety across the country, and students and academics were choosing not to express their opinions honestly so as not to upset the boat.
"It has been really shocking to see how widespread and widespread not only harassment and intimidation is, but I think self-censorship is really shocking," said Ms McNeill.
"We interviewed people who have been studying Chinese students for years and just said, 'Look, I don't use negative examples of China anymore, because I'm worried that I'm being reported or duped online, or I've already talked about China now.'"
Human Rights Watch said that the activities that attracted the attention of Chinese authorities and supporters ranged from fairly ordinary ones, such as creating a personal Twitter account (as Twitter is banned in China), to participating in pro-democracy rallies and discussing state sovereignty. Taiwan in college lessons.
McNeil said she confirmed that a Chinese student who created a social media profile in Australia, had his passport confiscated once he returned to China.
"Someone who has expressed support for the pro-democracy movements in Australia has been threatened to report it to the Chinese authorities. It has already happened, and he is now experiencing real personal repercussions for that."
Australia needs to 'draw a firm line'
Education Minister Alan Tudge said the Human Rights Watch report raised "extremely troubling issues".
"Any interference on our university campus by foreign parties cannot be tolerated," he said in a statement.
"We have already taken several measures to combat foreign interference and are working closely with universities and will soon update our university guidelines."
Mr. Tudge said the Federal Parliament's powerful Joint Committee on Intelligence and Security was already investigating national security risks in the higher education sector.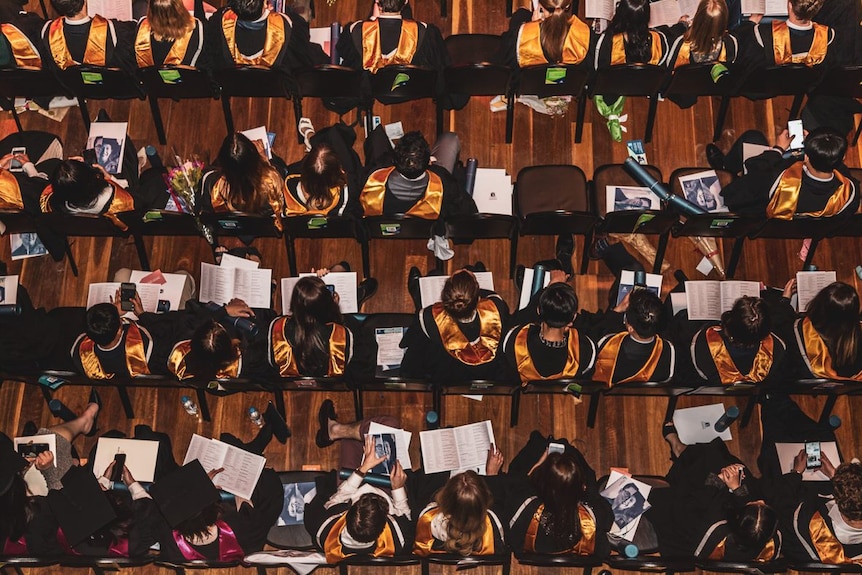 The federal opposition echoed the minister's concerns.
Shadow Education Minister Tanya Plibersk said: "One of the great benefits of an Australian university education must be that we can show students from all over the world that freedom of thought, robust debate and polite disagreement is healthy."
"It is important that universities protect these freedoms."
ABC has contacted the Chinese embassy for comment.
The Human Rights Watch report made a number of recommendations on how to improve the situation for international students enrolled in Australian institutions, after it was found that many students did not report their concerns because they did not believe their complaints would be dealt with properly.
One of the organization's demands was that universities publicly acknowledge cases and allegations of harassment and intimidation.
"Establish an assertive stance, and let students know that if you engage in this behavior it is in violation of the academic code of conduct, and you may lose your standing at the university if you do so," said Ms. McNeill.
Universities Australia chief executive Catriona Jackson has been wary of what this could mean for the privacy of participating students.
"This could really be very complicated," she said.
But Jackson acknowledged that there is work to be done.
"Every university leader would feel sad and anxious to read the details of the Human Rights Watch report," she said.
"I'd say I'm surprised, but no, we're not particularly surprised.
"It's not just one country, it's a number of countries – but certainly there are issues of students and staff not feeling free to speak up, and that's absolutely not on the table."
Ms. Jackson said the higher education sector has been in deep discussion with the government about how to address issues of free speech and interference on campus.
"Universities cannot handle all of this alone, it has to be dealt with at the government level, as well as at the institutional level," she said.
"Your heart goes out to these frightened students – they fear what might happen when they go home.
"Universities can do a lot of things, but they can't corner and protect them when they're not even in the same country institution."
According to Human Rights Watch, about 40 percent of international students studying in Australia came from China.
Ms. Jackson dismissed suggestions that universities were shrugging off the issue under the rug, fearing losing out on the lucrative Chinese student market.
"I see absolutely no evidence that institutions are less vocal with their commitment to freedom of academic inquiry and freedom of expression on campus," she said.
Bonnie insists that despite the fear she has experienced, she will never stop standing up for the causes she believes in.
"No matter how big the threat is, I don't think we should stop, and I don't think I will," she said.
"This fight is not only about Hong Kong residents but also Australians because I believe Australian authorities should protect Australian students and also stand up for what they used to stand for.
*The name Bonnie Wong is a pseudonym
.