Victoria
Chief Health Officer Brett Sutton has defended his decision to fly to Canberra for a work event while much of the state is still
limited from travel
, saying it was necessary to attend in person.
Sutton has been criticized this week by Victorian Liberals, who said that while the trip didn't break any official rules, it set a bad example.
"We can't have visitors, we can't bring people to our own homes, and yet the health official, advising the government, is buzzing to Canberra for a glitzy awards ceremony," said Liberal Health spokeswoman Georgie Crozier. told 9News on Thursday.
"I think it says a lot about the priorities of the Chief Health Officer and the Andrews administration."
While Mr Sutton defended his actions, he also expressed regret and said he wished he were not the focus of the event.
"It was an event that lasted two days to honor medical researchers," he said.
"You can't really honor people for their fantastic research without being there in person.
"Maybe if I had time again… I was disappointed that the distraction was about me and not about that important meeting."
Acting Victoria Premier James Merlino also weighed in on the trip, labeling Mr Sutton's decision "appropriate".
"It is an appropriate work-related event for our Chief Health Officer within the rules that all Victorians follow and I believe it was appropriate," said Mr. Merlino.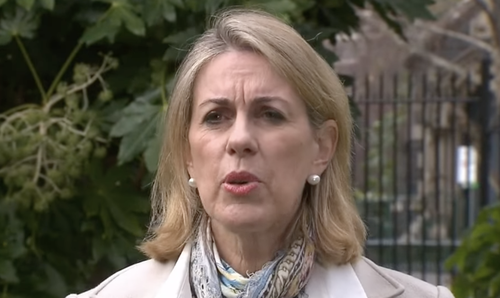 "He is a member of the national body for medical research. He has the right to go there.
"The federal health secretary says the criticism of the Victorian CHO was unjustified under these circumstances."