"However, more-than-normal rainfall in recent months has resulted in above-normal grassland growth over paddocks and roadsides for much of the state, which is likely to increase the risk of grass fires during the summer period," the report said.
Mr Crisp said fires are already a risk in some parts of the state.
"We have already had our first total fire ban for the season. That was two weeks ago in the Mallee," he said.
Mr Crisp said it is important that residents in fire-prone areas are prepared well in advance, noting that many people have moved from Melbourne to regional Victoria during the pandemic and may be entering their first fire season.
"If you execute your plan when you start to see smoke or flames, you've left way too late," he said.
Concern about crop fires also looms in the far west and northwest of the state. Wet weather can delay harvests in some areas, leaving fields vulnerable to fires later in the season if they dry out.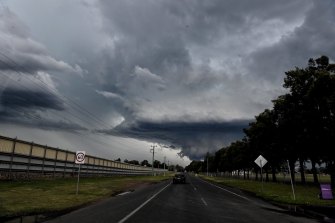 AFAC National Projects and Innovation Director Rob Webb said fire remained a risk in Victoria despite the La Nina weather pattern.
"It might be wet outside the window today, but there's still that risk when the summer heat kicks in," he said.
Loading
Mr Webb said long grass can dry out quickly and provide fuel for a fire, despite months of above-average rainfall beforehand.
The AFAC forecast forecasts average summer rainfall for most of Victoria, with warmer-than-average conditions in the west of the state but cooler temperatures in the east. It said shorter-lived fires are likely still occurring in drier forests, including woodlands and heathlands.
The La Nina pattern is expected to be extended early next year. Victoria experienced a 2010 La Nina event that caused widespread flooding and heavy rainfall after years of prolonged and widespread drought.
It also increased the incidence of mosquito-borne viruses: 1092 cases of Ross River Virus were detected in Victoria between January and April 2011, and 151 cases of Barmah Forest Virus.