Romain Veillon releases second book of abandoned places
If post-apocalyptic movies and the growing popularity of urban exploration are anything, there's one question that fascinates modern man above all others: what would the earth look like if we suddenly disappeared? in his new book, titled 'green urbex', french photographer roman veil illustrates what that reality might look like with over 200 photos from abandoned places around the world.
the pictures show how: buildings and other man-made infrastructure degrade and rot, before finally returning to nature. to reflect this gradual process, the book is divided into three parts. the first part shows the initial desolation, the places are empty but remain more or less intact. in the second part, humanity is long gone and the buildings become more dilapidated. finally, veillon shows nature taking over in a world full of ruins and vegetation. text accompanies each part of the book to describe what would become of the world "without us" using the most recent studies.

images by romain veillon
'You will find all kinds of abandoned places: houses, castles, palaces, churches, factories, amusement parks, hospitals, railways, greenhouses, schools,' says veillon about his new book.'You will find the stories of thirteen special places where there is a special focus with the history and all the interesting facts on it. for example the theme park 'nara dreamland' in japan, which was created to look like disneyworld (the castle, fountain or village of the same princess) because the owner fell in love with the original park during a trip to the usa but not' do not have the authorization to build and run the Japanese Disneyland."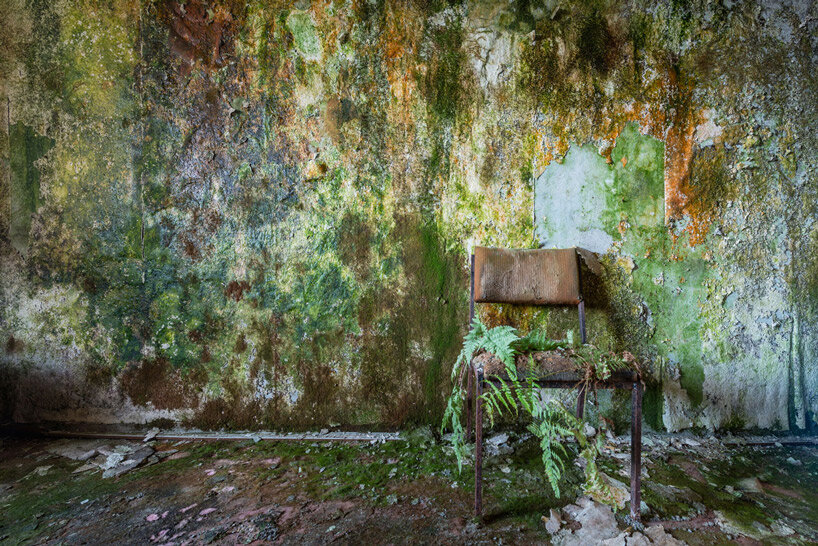 the book contains more than 200 pictures of abandoned places
continues the photographer,'I really fell in love with the abandoned casino of Constanta in Romania. it has an incredible Art Nouveau style. the architecture there is simply beautiful: the main hall has a beautiful shell-shaped window; and inside you can still find huge chandeliers, paintings and ornaments from the time when all the wealthy families gathered. it was one of the places to be in europe before the two world wars. unfortunately, despite its glorious past, it was finally abandoned in the 1990s after serving as a restaurant, hospital or cultural home. now I am happy that the casino is finally under restoration and that it will soon have a new life!'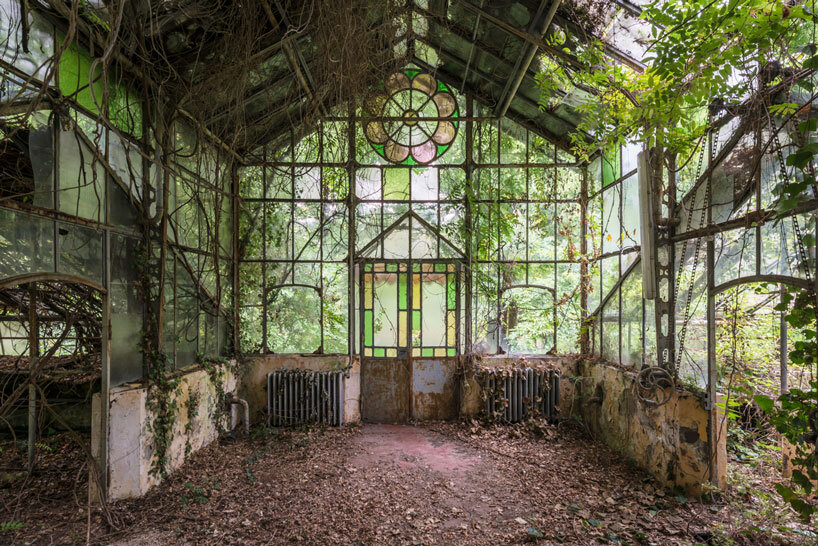 the third chapter of the book shows nature taking over
"I think the explosion of social media success has really changed the way we think about abandoned places. I've witnessed the number of followers soar after the rise of Facebook or Instagram, when previously it was just a small community of photos that knew about my work, for example. I feel like people have the impression of entering a forbidden museum where they can access places they couldn't. the feeling of traveling directly through time and countries thanks to photos' Veillon says about the magic of abandoned places.
'everyone loves to get lost in it and imagine what the lives of the inhabitants could have been and what could have happened if it was full of life.'